A safe place to receive care
---
We recognize that these are uncertain times and you may have concerns about surgery. As always, the health and safety of our patients, caregivers and communities is our top priority. Vital healthcare procedures, including those unrelated to COVID-19, should not be ignored at this time. We put together a series of responses to several frequently asked questions regarding upcoming surgery procedures.
Surgery center in Aventura
Aventura Hospital and Medical Center's board-certified surgeons provide patients with high-quality surgical care. We use advanced imaging and diagnostic tools, the latest minimally invasive techniques and are skilled in the most advanced and complicated surgeries.
To learn more about Aventura Hospital and Medical Center's surgical services, call our Consult-A-Nurse® team at (305) 682-6677.
Surgical procedures we offer
Aventura Hospital and Medical Center offers a wide range of surgical specialties near Sunny Isles Beach, including:
Colorectal surgery
Ear, nose and throat (ENT) surgery
Gastric surgery
General surgery
Gynecologic surgery
Heart and vascular surgery
Minimally invasive surgery and robotic surgery
Pulmonary surgery
Surgical oncology
Urologic surgery
Enhanced surgery recovery (ESR)
Our ESR program is a proven, research-based partnership that allows you to take a more active role with your clinical care team to improve your patient experience and surgical outcomes.
Patients who choose to participate in our ESR program enjoy the following benefits:
Eat sooner after surgery
Have a shorter hospital stay
Reduce nausea
Recover faster
Manage pain more efficiently
Outpatient surgery center
Patients who undergo outpatient surgery, or same-day surgery, are not required to stay at the hospital over night. Due to advancements in technology, about 1/3 of operations that required an overnight stay in the hospital can know be performed effectively on an outpatient basis.
Our outpatient surgery center, North Miami Beach Surgical Center, provides patients comfort, safety and support. Our nurses are trained to deliver high-quality preoperative and postoperative care.
North Miami Beach Surgical Center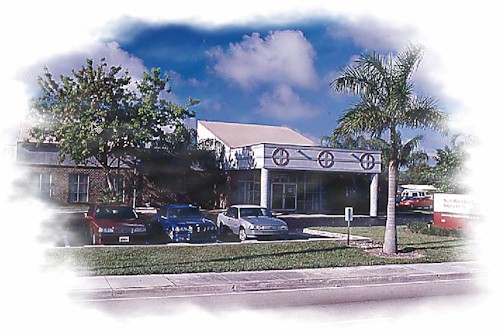 Since the North Miami Beach Surgical Center is designed exclusively for outpatient surgery, we are able to offer patients a more convenient and personalized setting at a lower cost. The center, however, is similar to a hospital in several important respects, including:
Our surgical team includes board-certified anesthesiologists, registered nurses and other qualified medical personnel, specially trained in surgical and recovery care.
Our surgical suites and special procedure rooms are equipped with the latest technology and the most sophisticated and reliable equipment.
As a department of Aventura Hospital and Medical Center, we are accredited by the Joint Commission on Accreditation of Healthcare Organizations (JCAHO). We meet the strictest standards of care required by national surgery center governing bodies, Medicare and the state of Florida.
We consider your safety our priority. A physician is always present at the center until the last patient has been discharged, and our nurses have earned certification in Advanced Cardiac Life Support.
We're open Monday through Friday from 6:00am to 5:00pm If you need assistance at any other time, we have an administrative officer on call 24 hours a day. It is advisable, however, that you first contact your doctor for any medical problems before and after surgery.
Preoperative examination and testing
Preoperative testing is usually scheduled a few days prior to surgery. Typically, a physician will order these tests, which could include blood tests, electrocardiography (EKG), X-rays, as well as an anesthesiologist visit.
All laboratory blood work must be done 14 days prior to surgery. Chest X-rays and EKG are valid up to 30 days prior to surgery.
If you are scheduled to take a preoperative exam, please bring the following items with you:
A list of medications you are regularly taking, indicating the name and the strength of the medication
Your insurance information
All laboratory results, X-rays and your physician's evaluation
Preoperative instructions
Once your surgery has been scheduled, you will receive a call from one of our specially trained nurses to review your preoperative instructions. This includes what to eat or drink, medications to take and arrival time.
The following instructions will help ensure your comfort and reduce the possibility of complications:
Do not eat of drink anything (not even water) after midnight the night before your operation. Anesthesia safety is improved by a completely empty stomach for several hours before surgery, so not eating or drinking prior to surgery is extremely important.
Do not wear any makeup. Leave earrings, jewelry and valuables at home.
Bathe or shower and brush your teeth without swallowing any water.
Get a good night's rest before your appointment.
Arrange for a responsible adult to drive you home approximately two to four hours after your surgery. You and this adult should also read the postoperative instructions prior to surgery.
Do not smoke or chew gum after arriving at the hospital.
If you wear dentures, you may remove them before surgery.
A consent form must be signed before any medication is given or surgery is performed. For minors, the consent form must be signed by a parent or guardian.
Notify your surgeon of any changes in your physical condition (cold, fever, etc.).
If the patient is a child, you may bring a favorite doll, toy or book.
If you have questions about preparing for surgery, speak to your doctor or call (305) 682-7250 and our assessment nurse will assist you.
Arriving for surgery
On the day of your appointment, plan on arriving one hour before your scheduled surgery so you can complete the necessary paperwork and be prepped for surgery by our nursing staff. Children must be accompanied by a parent or legal guardian.
Transportation to Aventura Hospital and Medical Center can be arranged by calling (305) 682-7270.
After surgery
After surgery, you will be moved to our fully equipped recovery area where you will remain under close observation by our anesthesiologist and recovery nurses until you are ready to go home. Most patients are able to leave one to two hours after the procedure. Your surgeon will provide instructions on diet, medications, rest and postoperative visits. Our staff will provide you with a written summary of these instructions.
Postoperative care
Below is information to help you understand what to expect after surgery and how you can help reduce your recovery time and risk of infection:
After surgery, you may go to the recovery room, located in the surgical suite. The length of your stay in the recovery room varies, depending upon the type of surgery. Your family will be able to visit once you leave the recovery room and move to the outpatient surgery area.
Patients should spend their first night after surgery within one hour's drive of the hospital.
In addition to the patient, it is preferred that a responsible adult should also be aware of these instructions.
Surgery, specifically procedures involving general anesthesia, can leave you feeling very tired and diminish your appetite. We suggest that you resume food intake slowly. Once you regain your appetite, eat chipped ice before consuming other foods.
Additionally, beware of dizziness, and don't drive, drink alcoholic beverages or make critical decisions.
Discuss any questions or problems regarding your postoperative instructions with your nurse.
Every patient must be accompanied by a responsible adult upon discharge.
Do not take any medications unless specifically prescribed or discussed with your physician.
Please call your doctor's office to arrange for your follow-up visit, if it has not already been scheduled.

Financial arrangements
We provide patient care in a cost-efficient manner. Our fees include all routine supplies, equipment and nursing services required for your procedure. Your physician may request special items, such as braces, implants or X-rays, for which you may be charged. Your surgeon, anesthesiologists and pathologist (if applicable) will bill you separately for their services.
You will be called prior to your surgery day to verify insurance information and make financial arrangements. Our center participates in Medicare, Medicaid and numerous health maintenance organizations (HMOs) and preferred provider organization (PPOs). If your insurance requires special authorizations, referrals or claim forms, please bring them with you.
Please bring all current health insurance identification cards. Depending upon your insurance, deductible and co-payment requirements, you may be asked to bring a deposit with you. Our center accepts most major credit cards.
We welcome your suggestions
No one is better qualified than you to measure our success. Please complete the confidential patient questionnaire, provided on the day of your surgery. Your comments and suggestions will help us to continue to provide the level of care you expect and deserve.
Surgery locations
Retrieving location data...