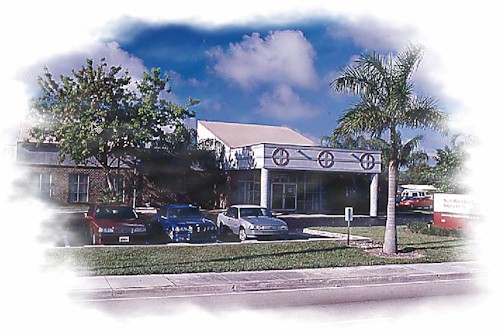 Your Comfort Zone
Since the North Miami Beach Surgical Center is designed exclusively for outpatient surgery, also called ambulatory or same-day surgery, we are able to offer you a more convenient and personalized setting at a lower cost. The Center, however, is similar to a hospital in several important respects including:
Your surgical team includes board-certified anesthesiologists, registered nurses and other qualified medical personnel, specially trained in surgical and recovery care
Our surgical suites and special procedure rooms are equipped with the latest technology and the most sophisticated and reliable equipment
As a department of Aventura Hospital and Medical Center, we are accredited by the Joint Commission on Accreditation of Healthcare Organizations (JCAHO). We meet the strictest standards of care required by national surgery center governing bodies, Medicare and the state of Florida
We consider your safety our priority. A physician is always present at the Center until the last patient has been discharged and our nurses have earned certification in Advanced Cardiac Life Support
We're Here For You When You Need Us
We're open Mon - Fri: 6:00am - 5:00pm. If you need assistance, at any other time, we have an administrative officer on call 24 hours a day. It is advisable, however, that you first contact your doctor for any medical problems before and after surgery.
Preparing for Surgery
After your surgery has been scheduled, your doctor will give you specific information about the procedure. Prior to your surgery date, you will also get a call from one of our specially trained nurses to review your preoperative instructions. This includes what to eat or drink, medications to take and arrival time.
The following instructions will help insure your comfort and reduce the possibility of complications:
Do not eat or drink anything after midnight (including water, mints and chewing gum) on the evening before your surgery and please follow all preparation instructions thoroughly. Undigested food can cause serious complications and incomplete preparation may cause your procedure to be postponed. Our pre-op nurses will discuss these matters with you in detail
Bathe/shower and brush your teeth without swallowing any water
Wear loose, casual clothing, leave jewelry at home and bring a case for your eyeglasses. Also, you should bring a jacket or sweater, as the temperature is very cool
Arrange for an adult to drive you home and, if possible, stay with you for the first 24-hours after surgery
If you experience any health changes prior to surgery, or if you suspect you are pregnant, notify your doctor. Please report even minor symptoms such as low-grade fever, cough or cold
Your doctor will take care of diagnostic studies and lab work, arrange for any tests and discuss where they will be performed
If your child is having surgery, feel free to bring a favorite toy. Stuffed animals or blankets help comfort and reassure small children
Arrival Time
On the day of your appointment, plan on arriving one hour before your scheduled surgery so you can complete the necessary paperwork and be prepped for surgery by our nursing staff. Children must be accompanied by a parent or legal guardian.
After Surgery
After surgery you will be moved to our fully-equipped recovery area where you will remain under close observation by our anesthesiologist and recovery nurses until you are ready to go home. Most patients are able to leave one to two hours after the procedure. Your surgeon will provide instructions on diet, medications, rest and post-op visits; and, a written summary of these instructions will be provided by our staff.
Financial Arrangements
Our Center provides patient care in a cost-efficient manner. Our fees include all routine supplies, equipment and nursing services required for your procedure. Your physician may request special items, such as braces, implants or x-rays, for which you may be charged. Your surgeon, anesthesiologists and pathologist (if applicable) will bill you separately for their services.
You will be called prior to your surgery day to verify insurance information and make financial arrangements. The Center participates in Medicare, Medicaid and numerous HMOs and PPOs. If your insurance requires special authorizations, referrals or claim forms, it's important that you bring them with you. Please bring all current health insurance identification cards. Depending upon your type of insurance, deductible and co-payment requirements, you may be asked to bring a deposit with you. Our Center accepts most major credit cards. Special financing may also be available for cosmetic procedures.
We Welcome Your Suggestions
No one is better qualified than you to measure our success. Please complete the confidential Patient Questionnaire, provided on the day of your surgery. Your comments and suggestions will help us to continue to provide the level of care you expect and deserve.