Contact Us
For any additional questions, please contact our Program Coordinator at (305) 692-3320
How to apply
ERAS: 4001100322
NRMP: 1752400C0
Welcome from our Program Director
Welcome to our Psychiatry Residency Program at Aventura Hospital and Medical Center and thank you for considering becoming a psychiatrist! We are delighted to offer a solid, four-year categorical ACGME accredited program with a variety of clinical and academic opportunities. The curriculum is designed to develop and prepare clinicians to become effective, safe psychiatrists.
Mission Statement
The Aventura Hospital and Medical Center's Psychiatry Residency program's mission is to develop the next generation of physicians and physician leaders. As a part of HCA Healthcare, we are driven by a single mission: Above all else, we are committed to the care and improvement of human life.
This program is designed to offer residents a rewarding, educational environment where residents are provided individualized learning opportunities by faculty and staff who support and sustain one another throughout quality care delivery. Our faculty are committed to ensuring the residents' clinical experience and educational needs are fulfilled while expanding residents' perspectives to be inclusive of cultures, values, and ideals.
Program Overview
The program provides flexibility in curriculum focus to allow the accommodation of each trainee's individual learning needs in order to maximize achievement.
Established in 2018, our Psychiatry Residency Program is a four-year ACGME accredited, hospital-based training program, with five competitive PGY-1 positions available each year.
The goal of our Psychiatry Residency Program is to prepare physicians with the knowledge, skills, and attitude needed to provide optimal patient care in the field of psychiatry.
The emphasis is on the humane application of scientific knowledge and preparation of graduates for continuing lifelong self-directed learning; the cost-effective utilization of public resources; responsiveness to the needs of individuals and the community; and the highest standards of academic excellence and professional ethics.
Get to Know the Team
Clara Alvarez Villalba, MD, FAPA Director, Psychiatry Residency Program
---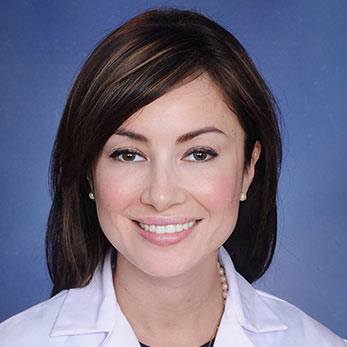 Curriculum & Rotation Schedule
Our expertly crafted programs are designed to provide resident physicians with all the experiences and training necessary for professional success.
Salary & Benefits Information
Annual Resident Compensation
| 2021-2022 | Annual Salary | On-Call Meals* | Total |
| --- | --- | --- | --- |
| PGY-1 | $54,267 | - | $54,267 |
| PGY-2 | $55,869 | - | $55,869 |
| PGY-3 | $57,637 | - | $57,637 |
| PGY-4 | $59,738 | - | $59,738 |
Resident Stipends
Hospital Orientation
$500
Compensation and stipend amounts are subject to change. Please contact the program for current and accurate information.
Resident Benefits
Each resident will receive financial support and benefits to begin on the effective date of the contract agreement. These benefits include:
Annual salary
Health, dental, vision insurance
Short-term and long-term disability, life insurance, flexible spending accounts, CorePlus voluntary benefits, HCA 401(k) and stock purchase plan
Medical Training License
In-Service Examination in Psychiatry
Conference attendance as per program policy
20 days paid time off (PTO) per academic year
5 days of educational leave per academic year
Paid BLS/ACLS/PALS/ATLS as required by the program
Two (2) lab coats per academic year
HCA issued device (cell phone/laptop)
Access to free meals in the hospital cafeteria
Free parking
Library on site
Employee Assistance Program (EAP).

The EAP is recognized for employees and their families that experience personal problems that can affect their job performance. This service is accessible 24 hours a day, 7 days a week, through Beacon Health Options. Some of the great benefits from Beacon are counseling services, legal services, financial services, and substance abuse services.
Each resident should refer to his or her Graduate Medical Education Training Agreement for further details regarding financial support and benefits. Any questions should be directed to the Program Coordinator and/or Aventura Hospital and Medical Center Human Resources department.
Connect with Us