Contact Us
For any additional questions, please contact Mirna Munoz, our Program Coordinator.
How to apply
ACGME ID#: 1441114229
NRMP #: 2232144F0
Welcome from our Program Director
Thank you for your interest in the Gastroenterology Fellow at Aventura Hospital and Medical Center, Initially accredited by the Accreditation Council for Graduate Medical Education in 2017, our fellowship is a three-year training program.
Mission Statement
The Aventura Hospital and Medical Center's Gastroenterology Fellowship program's mission is to develop the next generation of physicians and physician leaders. As a part of HCA Healthcare, we are driven by a single mission: Above all else, we are committed to the care and improvement of human life.
This program is designed to offer residents a rewarding, educational environment where residents are provided individualized learning opportunities by faculty and staff who support and sustain one another throughout quality care delivery. Our faculty are committed to ensuring the residents' clinical experience and educational needs are fulfilled while expanding residents' perspectives to be inclusive of cultures, values, and ideals.
Program Overview
The Gastroenterology Fellowship at Aventura Hospital and Medical Center is an accredited and rigorous three-year program designed to train the next generation of physicians and physician leaders.
Our interdisciplinary approach to learning fosters excellent opportunities for professional growth, committed mentorship and clinical research. Alongside dedicated attending physicians and enthusiastic colleagues, residents strive for excellence in their training and provide high-quality healthcare in patient-centered environments and community-oriented service
Curriculum and Rotation Schedule
Our expertly crafted programs are designed to provide resident physicians with all the experiences and training necessary for professional success.
Get to Know the Team
Franklin Kasmin, MD, Program Director
---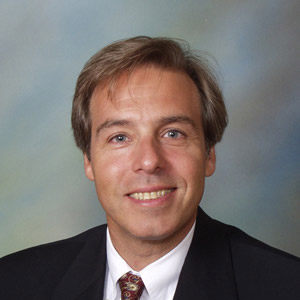 Conference Schedule
Gastroenterology Fellows are provided with the following didactic conferences provided by the Gastroenterology Fellowship Program while they are on the Gastroenterology Inpatient rotation:
Grand rounds: One-hour monthly conference providing a comprehensive and current review of a selected topic by an expert in the field.
M&M conference: One-hour monthly conference reviewing recent cases with associated morbidity and/or mortality.
Bedside Rounds: Two-to-three-hour daily bedside morning session reviewing patient care and management, performed under the supervision of the gastroenterology attending physicians, and includes internal medicine residents, nurses and allied health care providers.
Noon conference: One-hour thrice-a-week conference reviewing selected topics in gastroenterology.
Research conference: One-hour weekly or biweekly conference to discuss research activities, developing projects or new research ideas.
Salary & Benefits Information
| Year | Salary |
| --- | --- |
| PGY-4 | $59,738 |
| PGY-5 | $62,254 |
| PGY-6 | $64,563 |
Frequently Asked Questions about our Gastroenterology Residency Program
Aventura Hospital does not sponsor visas for our clinical trainees.
We will offer 2 interview dates which are approximately mid-September and mid-October. Interviews are by invitation only.
Completed ERAS application, curriculum vitae, personal statement, official medical school transcript, three letters of recommendation, a photograph (passport style), verification of training from medical school and residency programs, USMLE Transcripts-STEPS 1,2,and 3.