Contact Us
For any additional questions, please contact our Program Coordinator, Angela Taylor, at (305) 692-3392
How to apply
ACGME ID: 1101100196
NRMP: 2232110C0
Welcome from our Program Director
It is a pleasure to welcome you to Aventura Emergency Medicine as the founding Program Director of our Residency at Aventura Hospital and Medical Center in Aventura, Florida. We could not be more excited about your interest in our program.
Mission Statement
The Aventura Hospital and Medical Center's Emergency Medicine Residency program's mission is to develop the next generation of physicians and physician leaders. As a part of HCA Healthcare, we are driven by a single mission: Above all else, we are committed to the care and improvement of human life.
This program is designed to offer residents a rewarding, educational environment where residents are provided individualized learning opportunities by faculty and staff who support and sustain one another throughout quality care delivery. Our faculty are committed to ensuring the residents' clinical experience and educational needs are fulfilled while expanding residents' perspectives to be inclusive of cultures, values, and ideals.
Program Overview
The Emergency Medicine Residency at Aventura Hospital and Medical Center is an accredited and rigorous three-year program designed to train the next generation of physicians and physician leaders.
Our interdisciplinary approach to learning fosters excellent opportunities for professional growth, committed mentorship and clinical research. Alongside dedicated attending physicians and enthusiastic colleagues, residents strive for excellence in their training and provide high-quality healthcare in patient-centered environments and community-oriented service
Get to Know the Team
Todd L. Slesinger, MD, FACEP, FCCM, FCCP, FAAEM, Program Director
---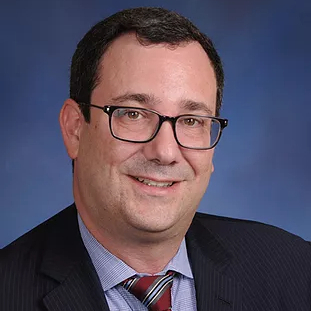 Curriculum and Rotation Schedule
Our expertly crafted programs are designed to provide resident physicians with all the experiences and training necessary for professional success.
Frequently Asked Questions about our Emergency Medicine Residency Program