Contact Us
For any additional questions, please contact us at (305) 682-5255
How to apply
ACGME: 540512124
NRMP#: 1752141F0
Welcome from our Program Director
Thank you for your interest in our program!
Mission Statement
The Aventura Hospital and Medical Center Cardiovascular Disease Fellowship program's mission is to develop the next generation of physicians and physician leaders. As a part of HCA Healthcare, we are driven by a single mission: Above all else, we are committed to the care and improvement of human life.
This program is designed to offer residents a rewarding, educational environment where residents are provided individualized learning opportunities by faculty and staff who support and sustain one another throughout quality care delivery. Our faculty are committed to ensuring the residents clinical experience and educational needs are fulfilled while expanding residents' perspectives to be inclusive of cultures, values and ideals.
Program Overview
The Division of Cardiology at Aventura Hospital and Medical Center is pleased to offer fellowship training in cardiovascular disease.
Trainees will receive comprehensive training in clinical cardiology which will prepare them for careers in clinical practice, academic medicine and/or advanced fellowship training in cardiology specialties such as interventional cardiology, electrophysiology and advanced imaging.
The program offers comprehensive clinical training in cardiovascular medicine.
Additional sub-specialty electives may be available in:
Interventional Cardiology
Electrophysiology
Heart Failure
Heart Transplantation
Adult Congenital Heart Disease
Get to Know the Team
Bryan Curry, MD, FACC, FASNC
---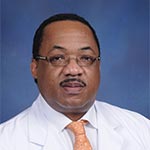 Curriculum & Rotation Schedule
Our expertly crafted programs are designed to provide resident physicians with all the experiences and training necessary for professional success.