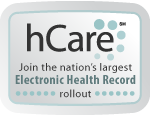 Our benefits program is designed to meet your individual needs and offers Flexible Insurance Options. Here are a few of the great benefits you'll receive as an Aventura Hospital and Medical Center employee:
Long Term Disability
Life Insurance
HCA Retirement & Pension Plan
401(k) Plan with 100% matching contribution from 3% to 9% based on vested years
Paid Time Off (PTO)
Extended Illness Bank
Tuition/Continuing Education Assistance
HCA Scholarships
Employee Assistance Program
Adoption Assistance
Day Care Discounts
Free Parking
Cafeteria Discounts
Ongoing Employee Recognition Programs
Seasonal Pool
Holiday Premium Pay
Employee Referral Bonuses
Lifestyle Special Discounts
Supplemental programs for individual needs.
These programs enable you to customize packages to meet your individual needs:
Flexible Spending Accounts
CorePlus Supplemental Benefits are designed to supplement our group benefits, enabling employees to build a benefit package that suits their needs.
Extras that go a long way.
We know how valuable your time is, so we provide these "extras" to help you make the most of the time you have:
We invite many vendors such as Costco, jewelry, plants, Chase Manhattan, and Macy's perfume sales
Special Employee Activities are planned every month, so we can all have a little fun and recognize our employees' outstanding contributions!
Annual Service Awards Dinner and Free Turkey to all employees for Thanksgiving
Get out and enjoy life…on us.
Entertainment Benefits allow you to make the most of free time with family and friends!
Discounted tickets to events like Disney on Ice, Miami Heat Basketball and the Youth Fair
AMC Movie Tickets
Blockbuster Video Cards
Disney / Amusement Parks Day Trips subsidized by the Hospital
Free Florida Marlins tickets
Special Employee Activities are planned every month, so we can all have a little fun and recognize our employees' outstanding contributions!
Birthday luncheons
Town Hall Meetings
Quarterly Awards for Service and Recognition
Corporate Run
Midnight Madness – a special dinner for our night shift employees!
Holiday Activities like roses on Valentine's Day, 5 De Mayo parties and more.
Bring Your Child To Work Day with tours and special events for our children.
The Respect You Deserve
We're committed to a Healthy Work Environment for all employees that is balanced against high patient care standards. What exactly does this mean for you?
Work schedules that are posted 14 days in advance and final schedules detailing weekend shifts, consecutive shifts and other scheduling practices
Not asking nurses to perform tasks outside of their skill sets
A forum for voicing workplace concerns and advising managers of ideas and suggestions for improvement
Only scheduling overtime hours for non-exempt employees when they request the hours, in an emergency or when it's the last option for meeting patient care
And, every possible effort is made to maintain an employee's income through fairness in call-off and rotation procedures.
Aventura Hospital and Medical Center Embraces Equal Employment Practices.