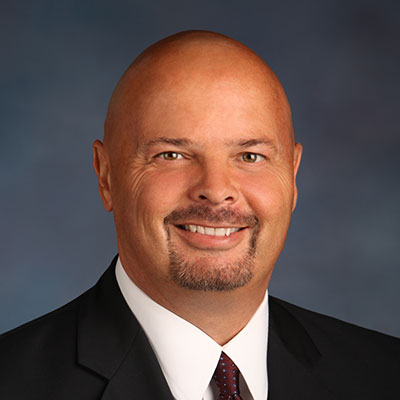 David LeMonte
Chief Executive Officer
Welcome to Aventura Hospital and Medical Center, your go-to hospital for emergency room care and more. Aventura Hospital and Medical Center focuses on the needs of the communities we serve with compassion, kindness and clinical excellence.
Since its inception in 1965 as Golden Isle Hospital in Hallandale Beach, Aventura Hospital and Medical Center has continually made capital improvements and acquired the best health care talent and state-of-the-art technologies to meet the growing and expressed needs of our surrounding communities. In 2016, HCA East Florida launched a major capital investment initiative totaling $650 million. Aventura Hospital and Medical Center received $75.6 million to expand the emergency department by 15,000 square feet, adding 22 new exam rooms for a total of 48 treatment areas, as well as construct a new patient tower and parking garage providing 60 private rooms and 513 additional parking spaces on campus. The new patient tower, which makes up $60 million of the total investment is scheduled for completion in August 2020 and will provide for the offering of all-private patient rooms at Aventura Hospital and Medical Center.
These investments and other program development opportunities achieved over the past several years have provided the necessary infrastructure and workforce diversification and talent to meet the needs of the communities we serve including but not limited to Aventura, Hallandale, Hollywood, Dania, North Miami Beach, Sunny Isles Beach, Bal Harbour, Surfside, South Beach and Miami Design District. In 2018 alone Aventura Hospital and Medical Center treated 106,365 patients across all medical specialties, provided 63,466 emergency room visits and 20,315 hospital admissions.
Aventura Hospital and Medical Center, a Level II Trauma Center has been proudly providing a needed access point for trauma care services with our Local EMS partners serving Northern Miami-Dade County since May 1, 2015. The Hospital is also part of Florida's first statewide network of trauma centers, developed as an affiliation between the University of South Florida and HCA Healthcare to improve access and outcomes of injured patients throughout the State. Aventura Hospital and Medical Center is also recognized as a State of Florida designated statutory teaching hospital offering an extensive multi-specialty focused Graduate Medical Education (GME) program in order to ensure the supply of physicians needed for our growing region. Both of these examples of clinical programmatic development represent, amongst many other initiatives, the Hospital's commitment to ensuring that the community receives best-in-class medical care.
The caring culture of our 407-bed acute care medical / surgical facility as supported by our 1,900+ employees and over 660 physicians exemplifies a call to service as shaped by our Mission, Vision and Value Statements:
Mission Statement
Above all else, we are committed to the care and improvement of human life.
Vision Statement
We are your partner in healthcare excellence
Values
Accountability, Leadership, Willingness, Attitude, You first, Safety
Our Hospital's healthcare team offers its continued promise to support the delivery of best in class service and care to our community and global visitors.
Respectfully yours,
David LeMonte
Chief Executive Officer
Aventura Hospital and Medical Center