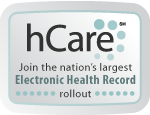 The Volunteer Services Department of Aventura Hospital and Medical Center offers Volunteers of all ages an opportunity to contribute their time and talents to improve the quality of service to our patients, family members, physicians and staff.
Each volunteer is evaluated on his or her special skills during the interview process. Whatever your background, whether retired executive homemaker, accountant or nurse your talents will be utilized to their fullest. With over forty departments within the hospital, there is a volunteer position that will fit the bill. Our program includes a comprehensive orientation and individual training by hospital staff professionals or veteran volunteers.
Our Executive Internship program is designed for our teenage volunteers. Given the nature of the varied schedules of our students, this program allows for greater flexibility in work schedules and orientation times. Volunteer positions for teens are available after school and on weekends.
If you are motivated to give of yourself and would like to give back to your community, come and join the dedicated group of Volunteers at Aventura Hospital and Medical Center. For additional information contact:
Richelle Doliner
Volunteer Services/Outreach Coordinator
richelle.doliner@hcahealthcare.com
Aventura Hospital and Medical Center
20900 Biscayne Boulevard
Aventura, Florida 33180
Tel: (305) 682-7391
Fax: (305) 937-6998